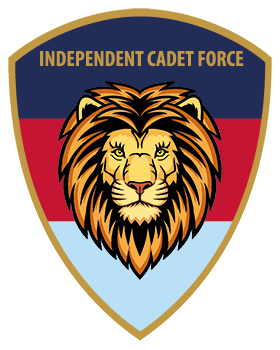 Welcome to the
independent cadet force
ADVENTURE AWAITS!
GO BEYOND YOUR LIMITS.
a CADET ORGANISATION WITH A DIFFERENCE…
Welcome to our website!
We would like to thank you for taking the time to visit our website. Here you will find everything you need to know about the Independent Cadet Force (ICF) and its member units. The ICF is proud to be an independent uniformed cadet organisation for young people aged 8 to 18 years old. Being independent, we do not receive any support or funding from the Ministry of Defence or HM Armed Forces. Everything we achieve as an organisation is done by the hard work of our cadets and volunteer staff members.
We Offer More…
While many cadet units around the country are affiliated to one parent service, such as the Army, Royal Navy or Royal Air Force, our cadet companies offer training and experiences that highlight certain aspects of all branches of the UK Armed Forces. This means that all our cadets will gain a wider set of experiences and have the opportunity to broaden their knowledge. Sports, adventurous training and supporting the community make up the rest of our varied training program, meaning that our cadets will enjoy a more varied and active experience.
"Magic is believing in yourself. If you can make that happen, you can make anything happen." – Johann Wolfgang Von Goethe