Our team of volunteers are crucial to our success. Without them we would not be able to offer the wide range of activities and training to our cadets. It is therefore vital that our staff team are suitably supported at all times, and of course, recognised for their efforts.
Every volunteer that joins us can do so in any guise they wish. Most of them spend the majority of their time delivering the training and activities to our cadets, but there are some that spend their time providing support to the organisation in different ways – such as the day to day running of the organisation, fundraising and supporting specific camps and events. For most of our volunteers, this is their hobby and therefore we want them all to do what they enjoy. We will always ask a new volunteer what they want to do, and will never ask them to do anything that makes them feel uncomfortable, or which results in not enjoying their time with us.
Military or youth organisation experience is not a requirement to join us as a volunteer. Those that do have experience in these areas will of course be a bonus to us. Maybe you have been a cadet yourself in your younger years, maybe you haven't. It doesn't matter. We will give you all the training and guidance you will need to become an effective volunteer with us, no matter what role you wish to play.
Every volunteer will be expected to complete a Disclosure and Barring Service (DBS) Enhanced Check. This is a requirement by law for anyone working closely with children. Our volunteers are also asked to complete a course in basic first aid and safeguarding to Level 2 Standard. (If you already have these qualifications, you will not need to do them again.)
Uniformed Roles
Volunteers that wish to operate in a uniformed role, will be given a rank to represent within the ICF. Whilst these ranks are in keeping with the British Armed Forces, they are purely for the chain of command within our organisation and it does not give our staff any entitlement within the UK Armed Forces family. The ranks we wear are for the cadets only and nothing more. We are youth volunteers and we are very proud of that.
Non-Commissioned Officer (NCO) Ranks
The majority of our volunteers will begin as an ICF Sergeant, and as time and commitment continues, you may be asked to represent a higher rank.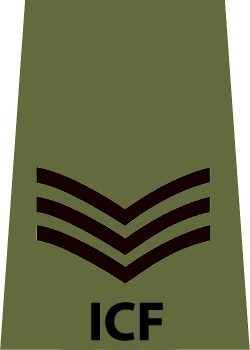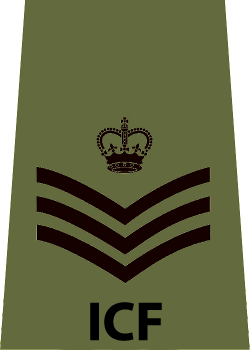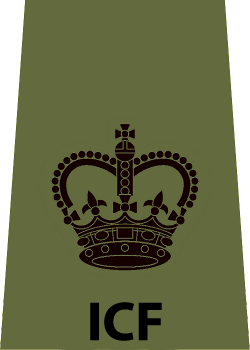 Officer Ranks
We also have volunteers that wear and represent an officer's rank. These ranks are usually worn by those that take an active approach in the running of a unit, but will also take part in the delivery of training. Those who wear an officer's rank do not possess a current Queen's Commission but may have held one in the past.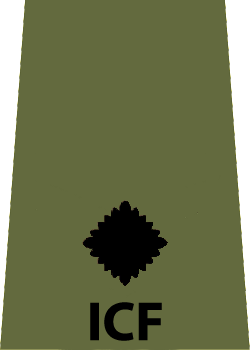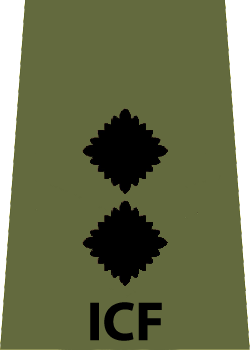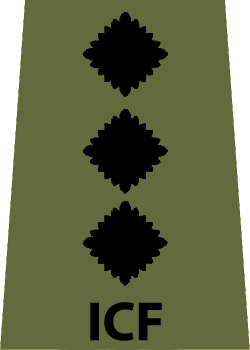 Those who have previously held a commissioned or non-commissioned role in the Armed Forces will be given the opportunity to wear the equivalent rank they achieved in their parent force where a vacant position is available.
If you are interested in becoming a volunteer with the ICF, then please make contact with us. We will then talk to you about your experiences, and your motivation to become a volunteer with us. You will then be invited to come and spend some time with us so that you can see what we do, and so that we can get to know you better. You will then be invited to formally join us as a volunteer and to complete all the relevant paperwork and formal checks. Every member of staff will then embark on a probationary period with us.
If you would like to talk to us about volunteering with the ICF, then please go to the Contact Us page and fill out the form. We look forward to speaking to you soon.