The Staff and Cadets of 101 Troop, took part in the Remembrance Sunday Parade in Horndean this year. Not only was this their very first public parade as a Troop, it was also the most important parade of the year. With over 20 strong Cadets and Staff taking part, 101 Troop joined their counterparts from other organisations such as at the Army Cadets, Air Cadets, Scouts and Cubs, as well as a contingent of local veterans and other organisations.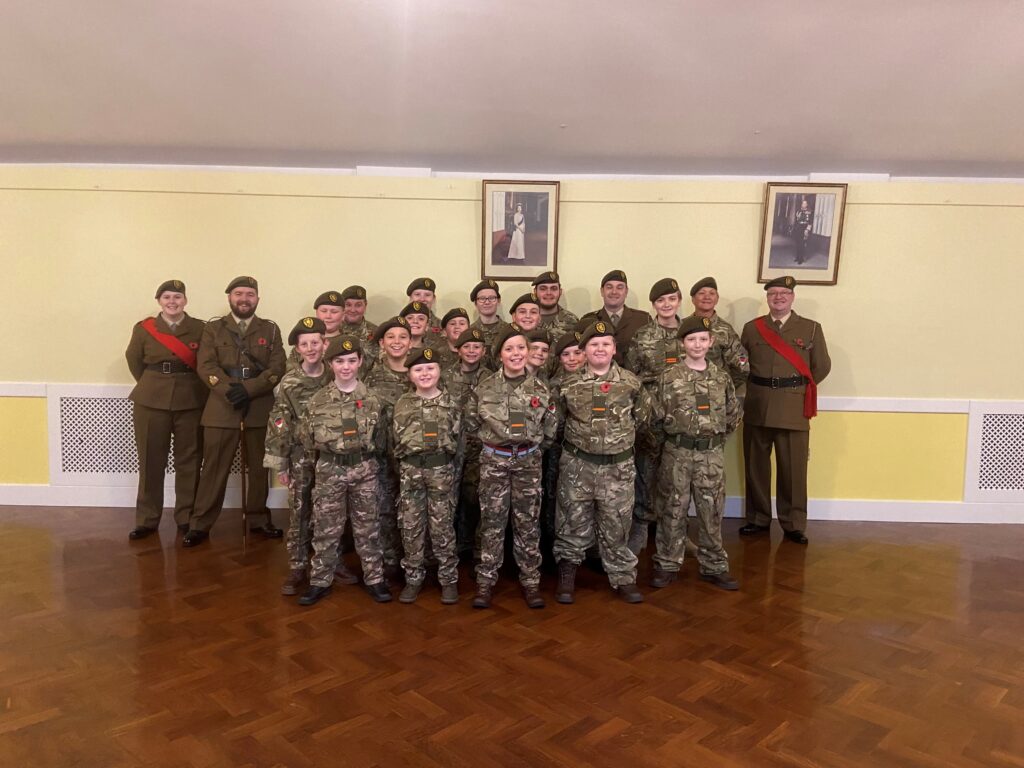 This was the first opportunity for the public to see the Troop doing what they do best, and they did so with grace and professionalism. Every member of the Troop looked smart and held their heads up high, whilst taking the opportunity to pay their respects to those who have fought and died for our country.
While this is the first parade for the Troop, it will most certainly not be the last. The Troop is already making plans for the next 12 months, with a variety of different activities and events due to take place. 2022 looks to be a very exciting year for them.